Sibelius 7.5 and Logic X Link: ReWire + Logic Environment
The following setup will enable composers to work on Sibelius and Logic together in perfect sync. The ReWire method is widely known however it is very limited. Using Logic's Environment, we can send the MIDI from Sibelius to Logic in real time to particular tracks.
With this setup, you will be able to sync Logic and Sibelius's playheads, play notes in Sibelius and hear it in Logic using your favorite sample libraries like East West etc. with perfect midi integration.
Open IAC Driver (in MIDI window) from the Audio MIDI Setup.
Create 4 new ports from the "+" button. Rename the ports, how you would place the instrumental families on a score. I am using the traditional format: Woodwinds, Brass, Percussions, and Strings.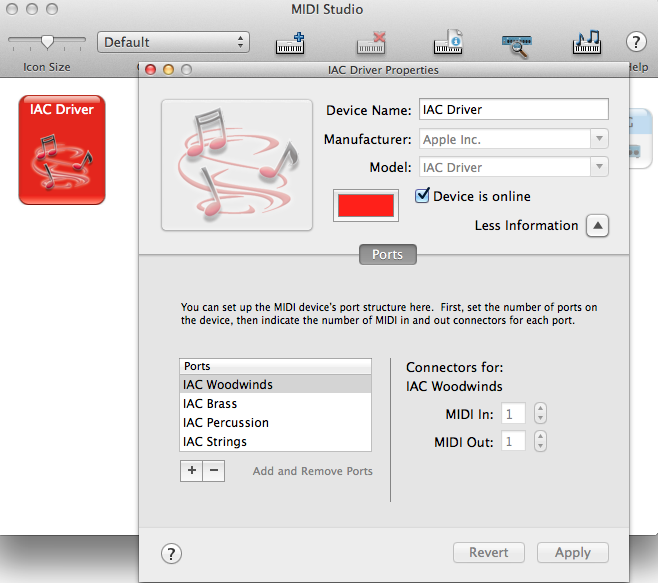 Note: This format is only for making patching inside Logic's Environment window clean. You can use more or less ports as per your requirements.
In Logic
Open Logic Pro X
Note: Always open Logic Pro first as that would make Sibelius open in ReWire mode, which would sync their playheads.
Go to the Preferences > Audio, and under the ReWire behavior, select "Playback Mode"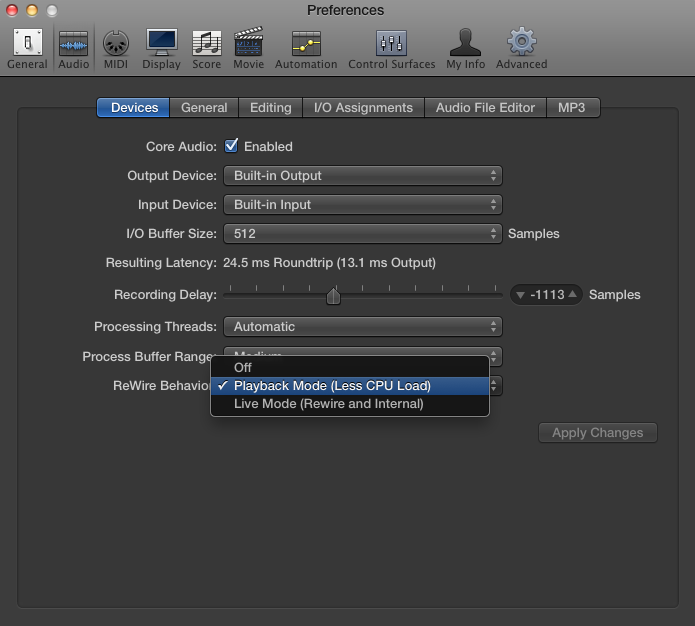 Now, go to the Project Settings > Recording, and under MIDI, switch on "Auto demix by channel if multitrack recording"
Note: Do not close Logic Pro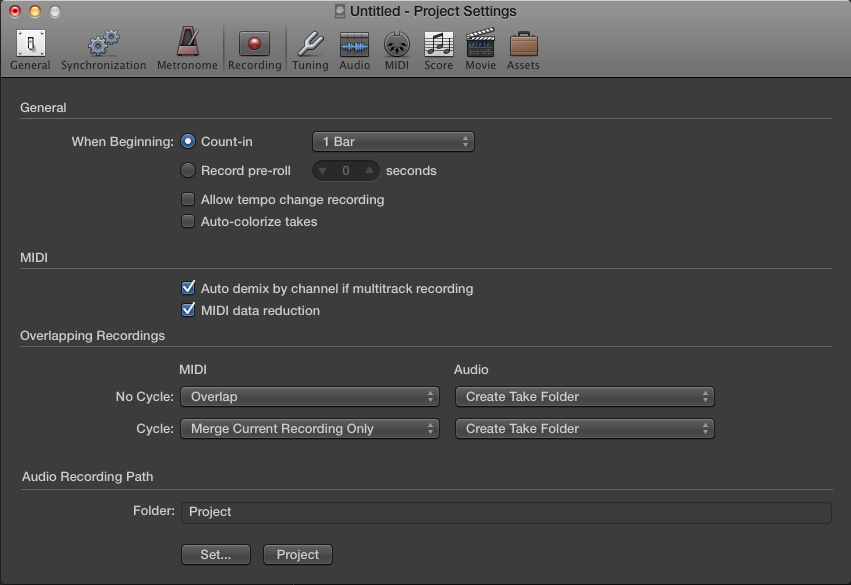 In Sibelius
Open Sibelius and choose your orchestral template. Make sure Sibelius opens in ReWire mode by checking the symbol on the transport bar.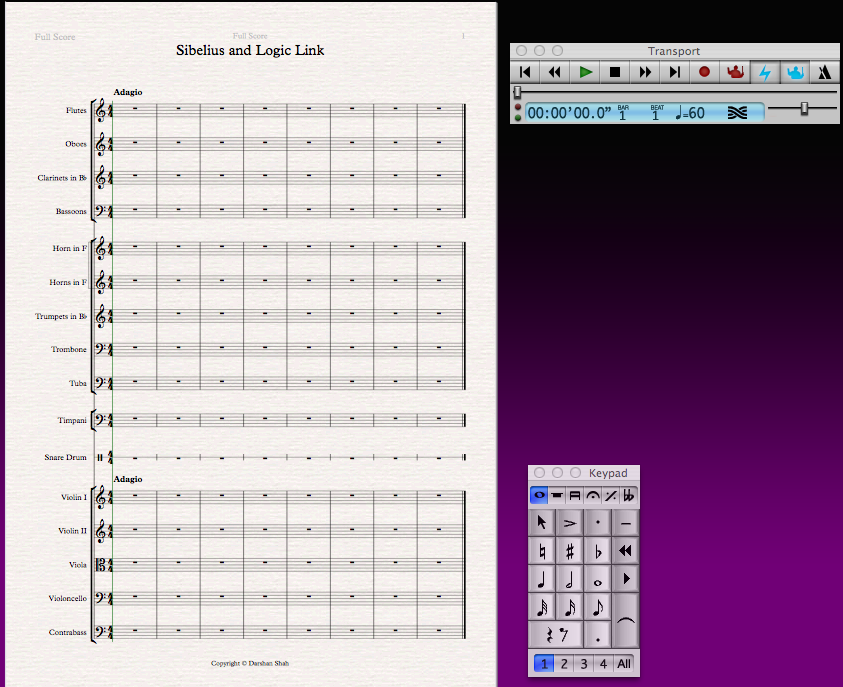 In Sibelius, go to Play > Setup. Create a new Configuration and name it IAC Link.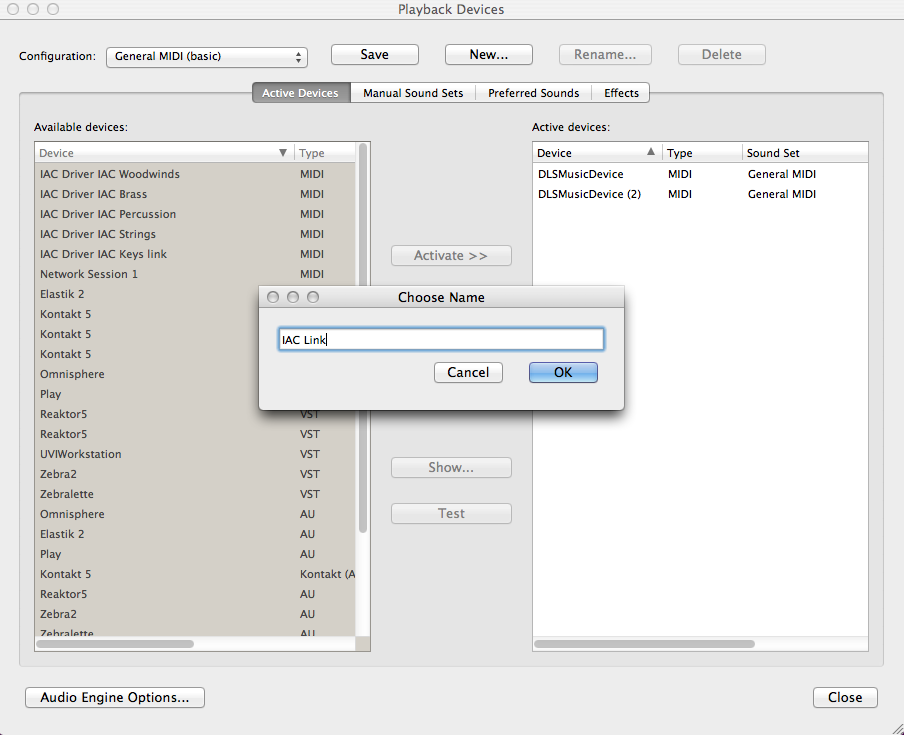 Under "Active Devices" tab, you will now see the new IAC ports that are available to be activated. Deactivate both the "DSLMusicDevice" and Activate your IAC ports. (Woodwinds..etc).

Now under the "Manual Sound Sets", change the sound set to "none".
Check the box "use Manual sound set" which will activate the right section.
Increase the number of channels to 5 (or more depending on your needs). Use this setting for all the IAC ports. Hit apply and save your new configuration.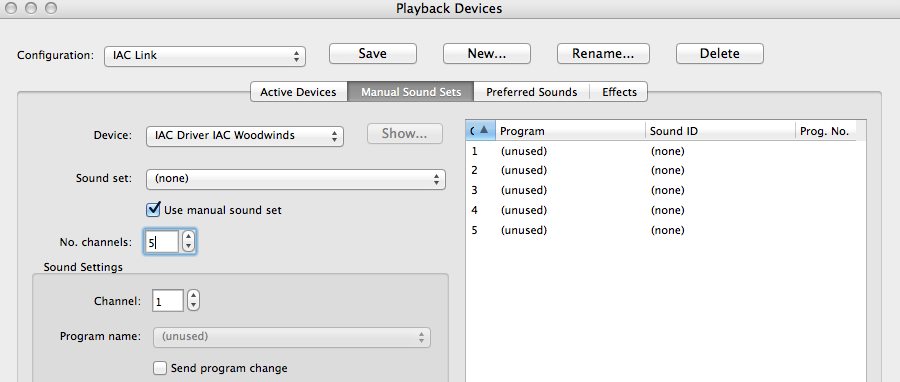 Now, press M (open Mixer) and expand the mixer so you can see the In/Out section above the faders. Currently, all the tracks would be "unallocated"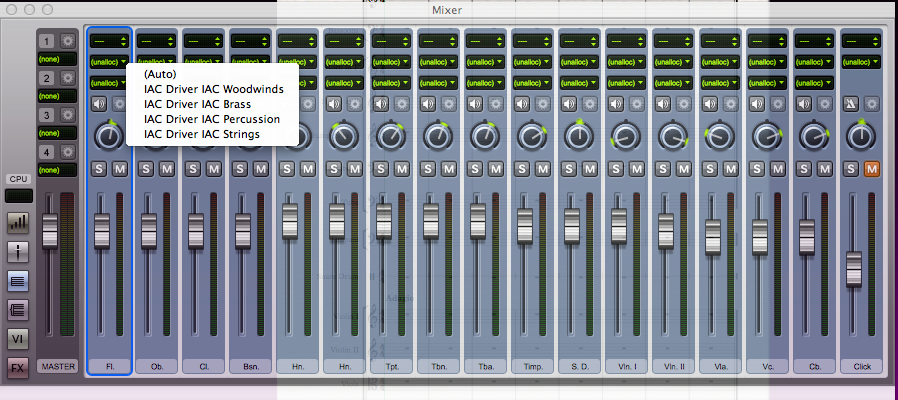 Change the In/Out on the Mixer:
IAC Woodwind > Flute > MIDI Ch 1
IAC Woodwind > Oboe > MIDI Ch 2
IAC Woodwind > Clarinet > MIDI Ch 3
IAC Woodwind > Basoon > MIDI Ch 4
IAC Brass > Hn 1 > MIDI Ch 1
IAC Brass > Hn 2 > MIDI Ch 2
IAC Brass > Trumpet > MIDI Ch 3
IAC Brass > Trombone> MIDI Ch 4
IAC Brass > Tuba > MIDI Ch 5
… etc
This is done to make sure each instrument in Sibelius is sending MIDI to a separate track in Logic. Save your Sibelius file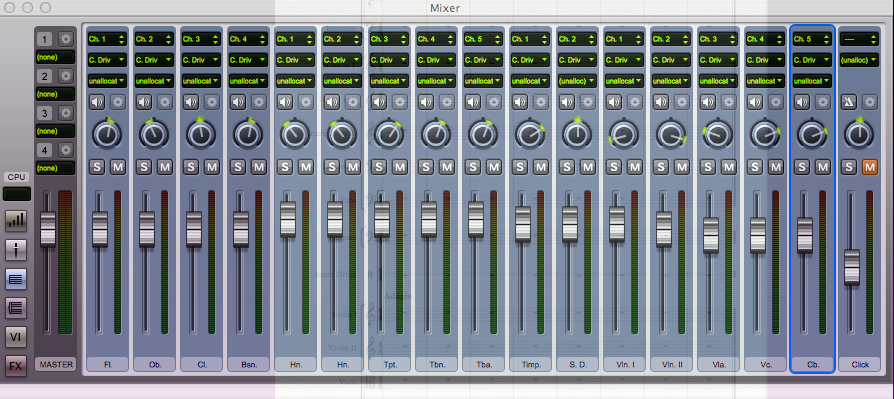 In Logic Pro
Make similar instrument tracks (using your sample libraries) and change their MIDI Ch. that corresponds to the one in Sibelius.
For this example, I will only use Brass and String section in Logic. You can replicate similar settings for Woodwinds and Percussions.
Press "command+8" to open the MIDI Environment window.
Under "Layer" tab click "All Objects" and under "View" tab uncheck "By Text"
Add: Physical Input, Channel Splitter, Input View and Keyboard devices below the channels/tracks and arrange them the way you see them below. (It is to make the environment window look clean). Rename the devices so you know which one is for which instrument.

Patch: IAC port > Keyboard > Input View > Channel Splitter. (Make sure you take the right out from the Physical Input. Don't take the first out, as that is a Sum. Connect the Sum to one of the keyboard device and connect that to the Sequencer Input.

Now for the final step, connect each MIDI Ch. out of the Channel Splitter to the correct track. Don't use the first as that is SUM
Example: In the IAC Brass Channel Splitter, patch-
MIDI Ch1 > F. Hn 1
MIDI Ch2 > F. Hn 2
..etc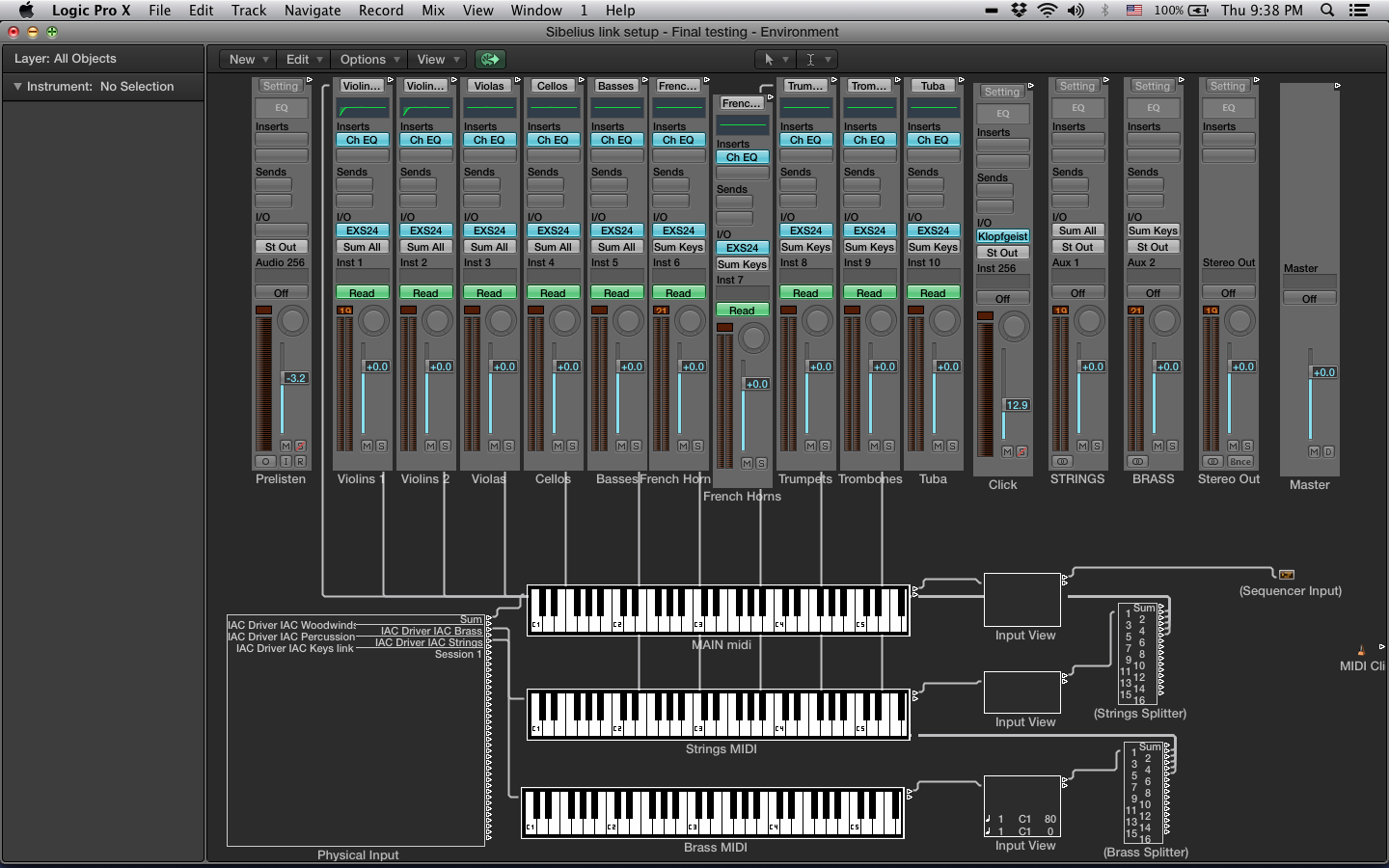 YOU ARE DONE!!
Enter some notes in Sibelius and then press play in Logic or Sibelius. You should now be able to hear your notes entered in Sibelius from Logic, having full flexibility on the tracks and the sounds.
Let me know if this was helpful in the comments section below.